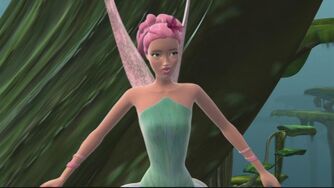 A Dryad is a type of creature in Barbie Fairytopia that resembles fairies. They are associated with woodlands and trees. 
Dryads made their homes in trees. The interesting thing is that, unlike woodland fauna who live in hollow trees and nooks, dryads live in the trees and can fly through them as if they are walking through air. They may have other abilities associated with forests.
Community content is available under
CC-BY-SA
unless otherwise noted.